University of Eswatini / Registrar's Office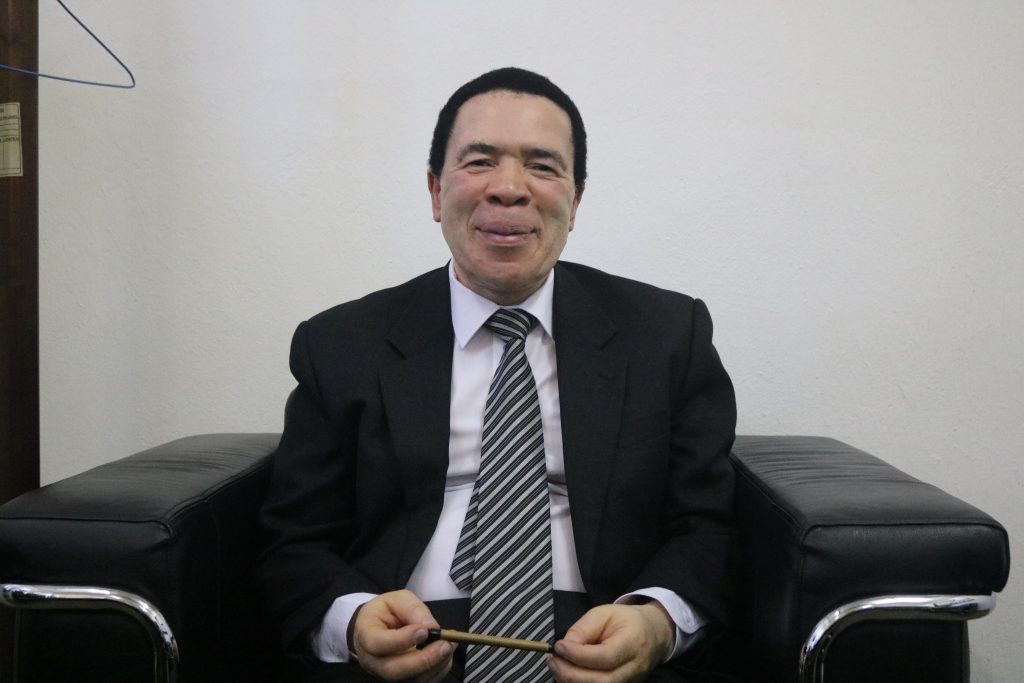 Dr. Simelane started his career at UNISWA in April, 1986.   He served as Assistant Registrar (Student Affairs) until November, 1989 when he was appointed Senior Assistant Registrar (Academic).  He went for further studies in 1991 and returned to UNISWA in 1993.  Starting from June, 1993, he has worked in various offices within the Registry Department e.g. the Planning Office, Luyengo Office and the Human Resource Office.  In 2008 he was appointed Director of the University Planning Centre, a position he held until April, 2014 when he was appointed Acting Registrar.  He was later appointed Registrar in December, 2014. 
While serving in various capacities across the University, Dr. Simelane made contributions towards the introduction of Examination Regulations for students, the development of Examination Guidelines for Staff, the development of an In-house Computer Application and Record-Keeping System within the Academic Office and the establishment of the Consultancy and Training Centre, Legal Clinic and the UNESWA Foundation. 
As Director of the University Planning Centre, he led a team that developed the Strategic Plan 2010/2015. In addition, he has made an input into the outsourcing of some of the support services at the University of Swaziland. 
Dr. Simelane has a passion for Funding of Institutions of Higher Learning in developing countries.   
The Office of the Registrar
The Office of the University Registrar supports the instructional and student progress endeavours of the University of Eswatini by providing quality services to students, staff, academic and administrative departments, and the public. The Office has eleven units through which the Office performs its functions. 
In addition, the Office is responsible for :
General administration and management of the Unversity;
Signing all legal University documents on behalf of the University; and
Representing the University in all University legal matters.
The Registrar
University of Eswatini
Private Bag 4
Kwaluseni
Tel: (+268) 2517 0108
Fax: (+268) 2517 5276
Senior Assistant Registrar
University of Eswatini
P. O. Box
Luyengo
Tel: (+268) 2517 0508
Fax: (+268) 2517 0501
Senior Assistant Registrar
University of Eswatini
P.O. Box 369
Mbabane
Tel: (+268) 2417 0710
Fax: (+268) 2404 6241